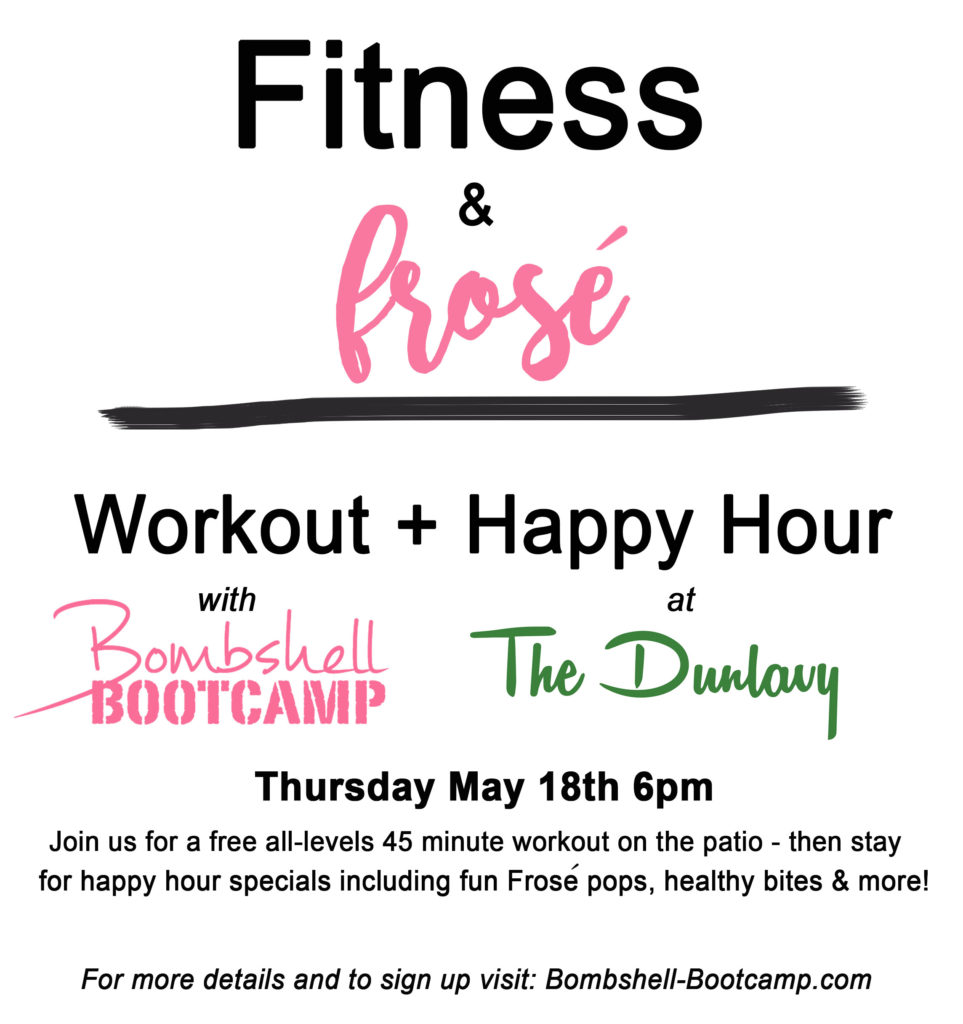 UPDATE: Our event is currently
SOLD OUT

! We wish we could accommodate more people – but we have set a max # of 75. However, we do have a waitlist started online – so if you haven't secured a spot we encourage you to get on the waitlist asap!

We will be having a special workout next Thursday May 18th at the Dunlavy in Houston. This workout will be in place of our normal workout at our usual location. After our workout you can reward yourself with a special Frose' pop (frozen Rose')!

You can rsvp (and share!) our Facebook invite here.

We also recommend that you signup via our site here  (or just go to our schedule page) so that we get a more accurate headcount. If you don't have a MindBody account already – it's super easy to signup and doesn't cost anything. This way you will already be in our system and can come take another class with us sometime (your first class at our camp is free!).*If you have any problems signing up on our schedule page – go to the "memberships" or "packages" page on MindBody and signup for the Dunlavy class. It may ask for your credit card information but it will NOT be charged since this is a free class. 

Details:
The class will meet outside on the patio (out back) and will start at 6pm. We will wrap up around 6:45pm so that we will have time for happy hour (The Dunlavy closes at 8pm).
You will be able to pre-order food and drinks so that they are ready for you post-workout! You can do this when you arrive for the class – so you may want to come a few minutes early. Drinks and food are not complimentary but The Dunlavy will provide extra water if you forget to bring some.
The event is free and open to the public. Guys are welcome too. We just ask that participants be at least 18 years old to participate in the workout.
You don't need to bring any equipment! We will be doing mostly body weight exercises for strength and mix in some cardio too.
If you aren't a member of Bombshell Bootcamp and haven't worked out in a loooong time…..no worries! We do most of our exercises based on time – not reps so you will be just fine.
Parking can sometimes be a little hectic – so come early if you want to park yourself or you can use their valet. You can also look for spots across the street and walk over.