About the Bootcamp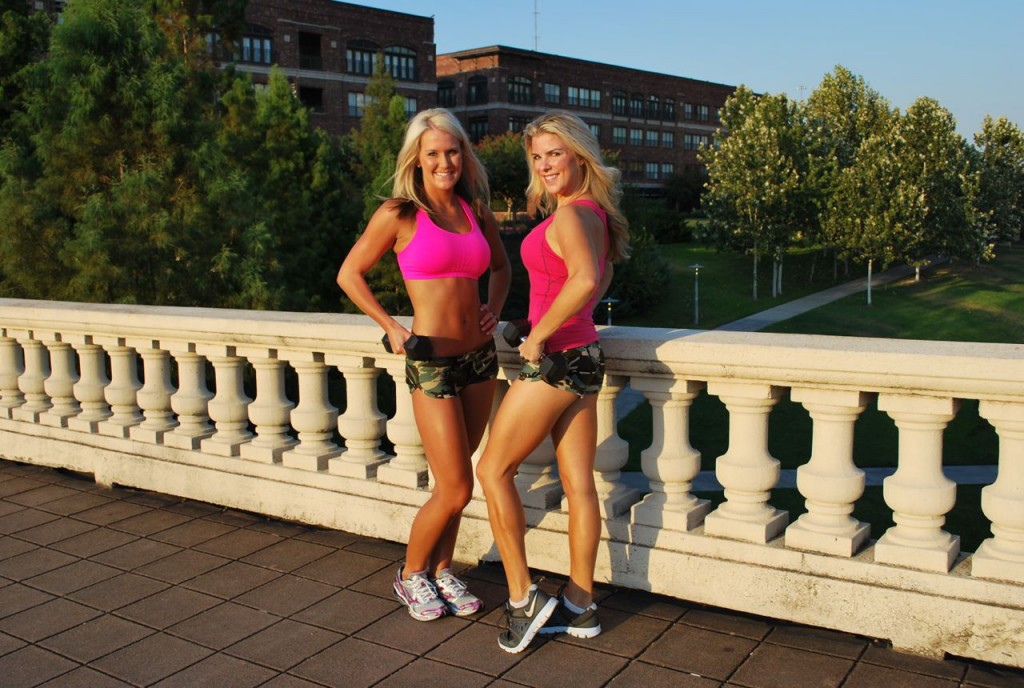 Bombshell Bootcamp combines intense, fun and challenging workouts for all-levels led by certified personal trainers and fitness experts Cari Shoemate and Carrie Barnhart. Lose weight and tone up while you build strength and endurance with a wide variety of cardio and strength training workouts that you're guaranteed to love.
Bombshell Bootcamp was founded in 2011 and has quickly become one of Houston's most popular bootcamps with over 100 members! The camp is comprised of all levels (beginner to athletes) and all ages and is suitable for everyone.
Meet Your New Personal Trainers
The camp is owned and taught by both Cari Shoemate and Carrie Barnhart. Cari is a TV Fitness expert who has been featured in many magazines such as 002, Fitness, Shape and more. Carrie is a fitness instructor with a background in gymnastics, kickboxing, cross-fit and dance and she has been featured on many sports and fitness sites including ESPN and Sports Illustrated. Cari and Carrie became friends a few years ago when Carrie was the Captain of the NBA Houston Rockets Power Dancers (2005-2010) and Cari was the team's official trainer. They both specialize in training professional NBA and NFL cheerleaders. As a team, Cari and Carrie have been featured in Fitness Magazine, Cosmopolitan Magazine, eHow.com, Shape Magazine and will be releasing their first fitness DVD soon! Both Cari and Carrie are also Oakley Brand Ambassadors. 
When, Where and What
When: Every Monday, Tuesday and Thursday from 6:00-7:00pm
Where: On the running trail along Buffalo Bayou at the Sabine Street bridge
What: Each camp consists of  20 sessions and includes 2 Saturday makeups if you miss one (or just want some extra time to chisel that six-pack). Additional makeups may be added to account for rain (with lighting – we still workout in the rain – this is a bootcamp after all).
How Much Does it Cost?
It's Free to try. Just show up ready to sweat and the first session is on us.
After the first free session we have several pricing options:

$15 per class – if you did all 22 classes this way it would cost $330
$230 for the full six-week bootcamp and all 22 sessions (you save $100 this way)*
* Note: We periodically offer specials – so be sure to check our blog! Also, we can pro-rate the $230 package depending on when you join.
We now also offer a $100 punch card (aka "Bomb Pass"). You get 10 classes for $100 ($10 each) to use within a 3-month period.
Do You Offer Coupons or Discounts?
We offer discounts and coupons regularly so email us and we'll send you our latest newsletter and also be sure to check our blog and our Facebook page because we usually post specials there.
During the session, we will usually offer a significant discount to Bombshells that renew early.
We also offer discounts if you bring a friend! If you get a friend to signup for a full 6-week session, we will give you $30 off your next camp!
What Do I Need To Bring?
Bring a towel, water, a mat (for abs and sometimes a little yoga), and a resistance bands. We have more details about this in our Welcome Packet that you should download (over on the right side of this page). Most exercises will be body weight exercises, however Cari and Carrie occasionally bring extra equipment such as weights, sandbags and kettlebells.
The Workouts
The workouts will be a mix of cardio (hills, stairs, plyometrics + other drills) and strength training (using bands and your own body weight).
The camp is for all-levels and all ages.
If you have an injury or concern, just let us know and we will customize the workout to your level and ability.
Can Guys Come?
We now allow men to come – but only if they are with you. This means family members, friends, boyfriends, husbands, etc. We decided on this policy after surveying our group multiple times to find out what they are comfortable with. If you have any questions, please let us know.
What if It Rains?
Most of our bootcampers are troopers and don't mind working out in a little rain. Besides – it's not like anyone ever left bootcamp dry!! If it is raining – we usually meet under the Sabine Bridge, so be sure to look for us there. Here is our general rule:
Heavy storm + lightning = we do NOT meet.
Light rain + no lightning = we DO meet.
We'll post an update on our Facebook page close to 5:30pm on days that the weather is bad. We know many of you have to make the call close to 5pm to beat traffic. But, we suggest you always plan on coming and then if the weather is bad when you get there and we aren't meeting (rare) – just hit the gym or do a home workout during that same time (6-7pm)!
How Do I Sign Up?
To signup, email us at
info@bombshell-bootcamp.com
or click select the option you want below and pay through Paypal or bring cash or check to the camp.
We will get your payment and add your name to the list. Then just show at camp!
*We do offer specials for repeat clients, so please email us: info@bombshell-bootcamp.com
What Is Your Slogan?
"Lose The Fat, Win The War"!  - It plays into the Bombshell Bootcamp war metaphor. We are fighting to win the war….the battle of the bulge ; )
Where Is It Again? 
Our meeting location is along Buffalo Bayou at Sabine Street Bridge! We meet at the bottom of the stairs at the northeast corner (below Sabine Street Lofts) and that is our "Base". The physical address is 170 Sabine St, Houston, TX 77007.
For Parking: Park along the bridge if you can find a spot (obey parking signs….they do tow!) or you can park in the Fonde Recreation Center parking or at the very east side of the Sabine Street Lofts (you can then walk down the walkway along the bayou to get to base).
Want To Find Out More?
Go read the article about us in published in the Houston Chronicle, listen to our interview on KTRH News Radio, or read the review on Yelp!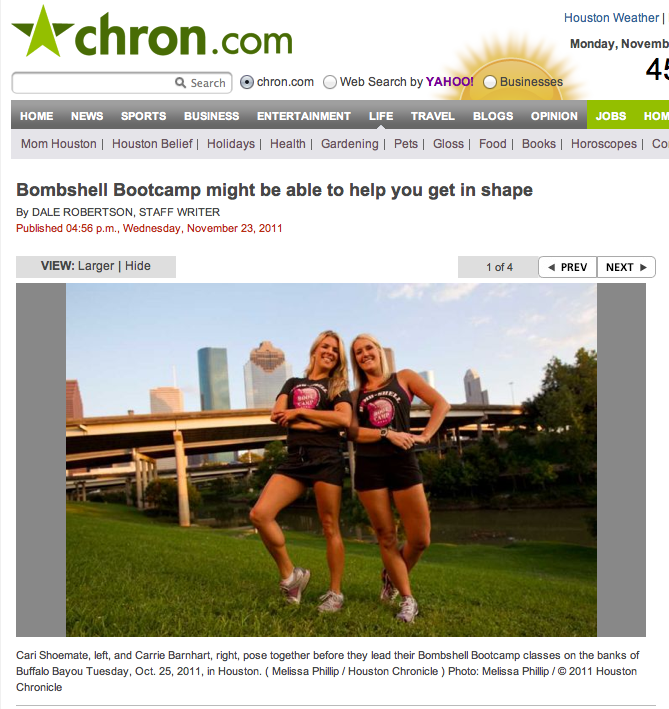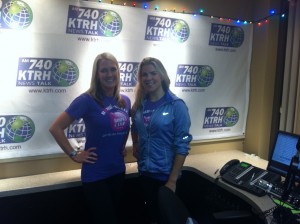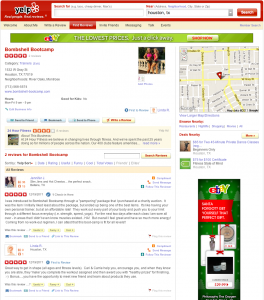 Help Us Spread The Word!
Tell your friends about Bombshell Bootcamp on Facebook, Twitter, and everywhere else.