We are currently offering a SPECIAL with Houston Tidbits! Right now you can purchase a 6-week session of our bootcamp (starts 9/17 – see below) for only $150! This special is exclusive for Tidbits readers, so make sure to check out their site below and subscribe!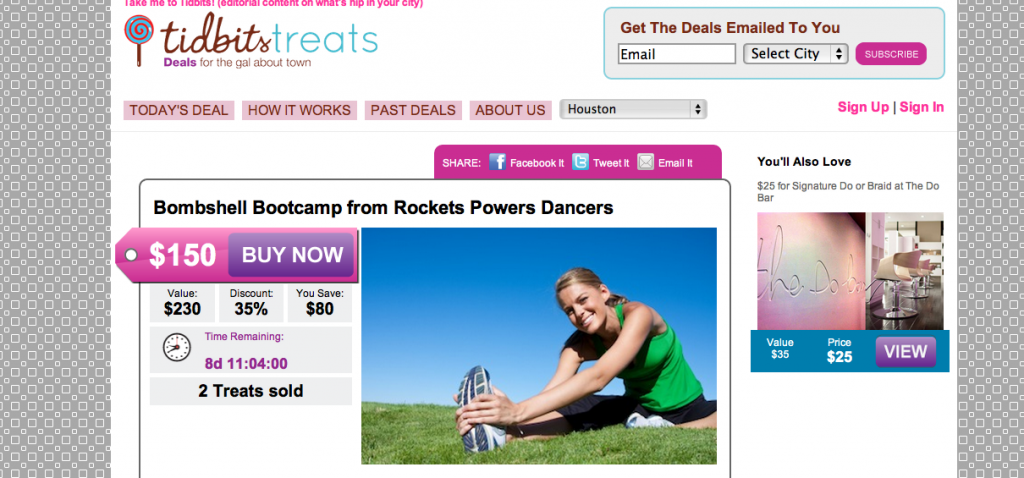 **If you have just purchased a Tidbits "Treat" online, please email us at info@bombshell-bootcamp.com with the following:
Date you would like to start attending.
Your Name, Age,Weight (optional – only if you need to lose weight) and goals.
Your workout history over the last 2-3 months.
Let us know if you have any health issues (high blood pressure, cholesterol, diabetes, etc) or injuries (bad knee, hurt shoulder, etc).
Also, please take a second to download our Welcome Packet over on the right side of the page —->.
We are looking forward to meeting all of our new Bombshells : )
Your Trainers,
-Cari and Carrie