There is still time left to purchase a gift certificate or stocking stuffer for your loved one (or yourself) this holiday season! If your friends or family are looking for a gift to give you – send them to this page 🙂 These also make great gifts for friends and then you can get fit together in 2016!
Gift Certificates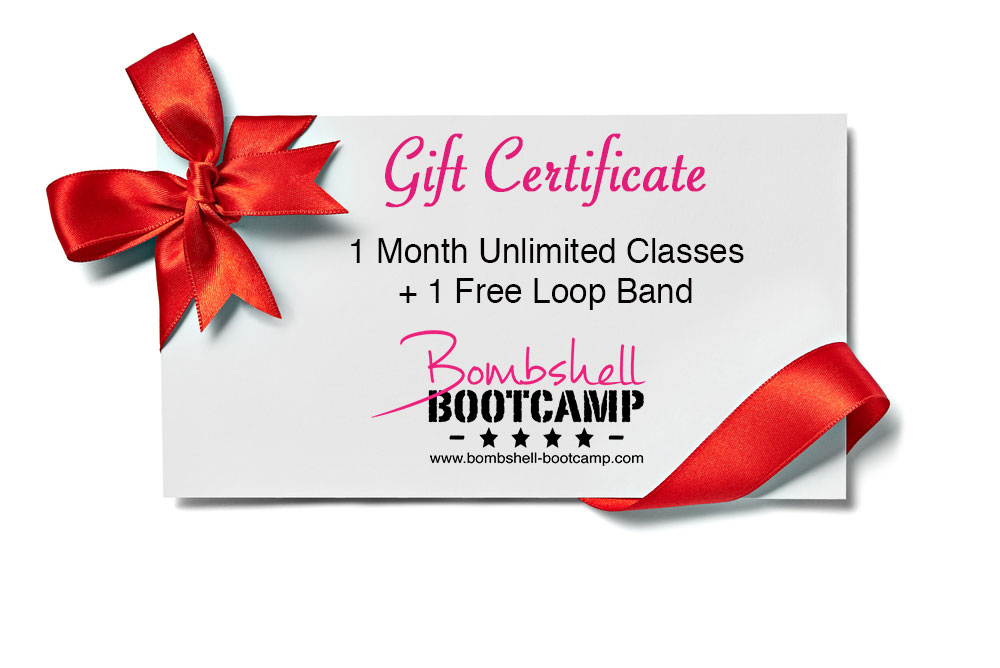 We are offering a gift certificate for our monthly unlimited package ($100) and will also include a free loop resistance band! Once this is purchased -the purchaser will be emailed a gift card they can printout (similar to the one above). You can purchase HERE (choose monthly unlimited and you will also get the free band).
Stocking Stuffers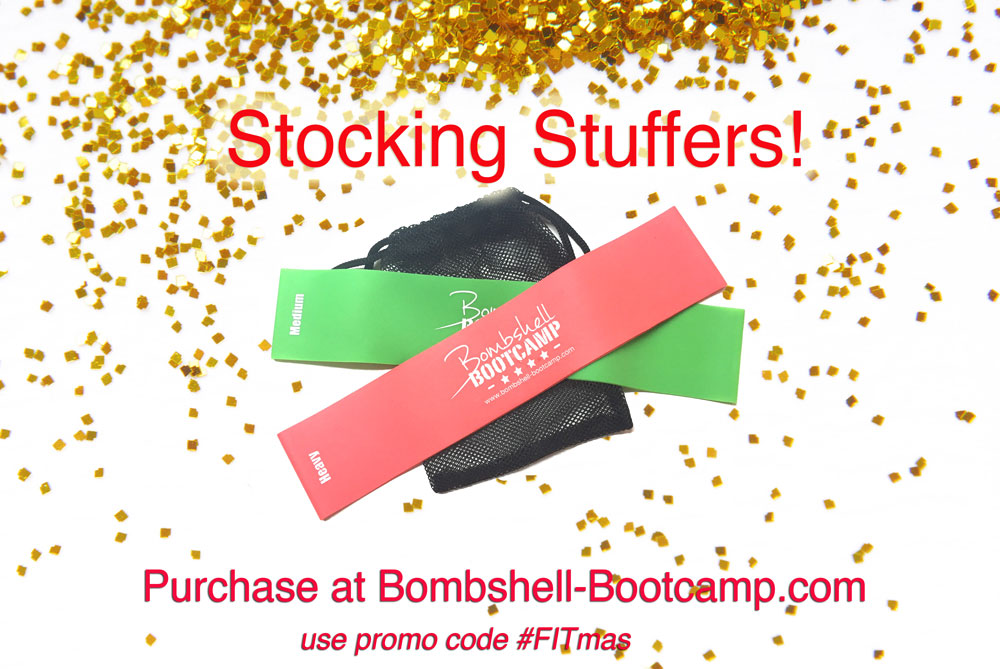 We are selling a 2 pack of our bands (medium and heavy) with the cute mesh bag and instruction booklet for only $7! That's 30% off our normal price! Shipping is an additional $5 or you can just pay $7 and pickup one night at our bootcamp class. You still have plenty of time to order to receive by Christmas! To buy – purchase HERE and use the promo code #FITmas.