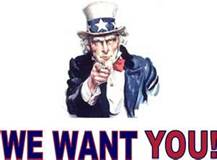 To continue with BOMBSHELL BOOTCAMP!
We will begin next session July 16th – August 23rd.  This session will be at our regular time 6PM Monday, Tuesday and Thursday AND BONUS class on Thursday MORNINGS!  Also, depending on the morning class demand we will adjust and add/subtract morning classes during the 6-weeks to assist with the evening heat and group schedules!
Early sign-up for next session on or before Next Monday July 9th – Full session price is ONLY $150 for 6 weeks!  After early sign-up cost will be $175. You can pay via Paypal with the link to the right —>
That's 26 classes for only $5.75/class!  Ladies, that's a steal compared to $15 drop-in.  Take advantage of this deal and don't go another Summer holiday hiding in clothes at the pool!
Some of you have mentioned bringing friends to sign up and we would love to have them!  SO, If you get 1 friend to sign-up for the 6-week session we will give you a $25 discount towards this camp!
Email us with any questions: info@bombshell-bootcamp.com!