Protein Pumpkin Pancakes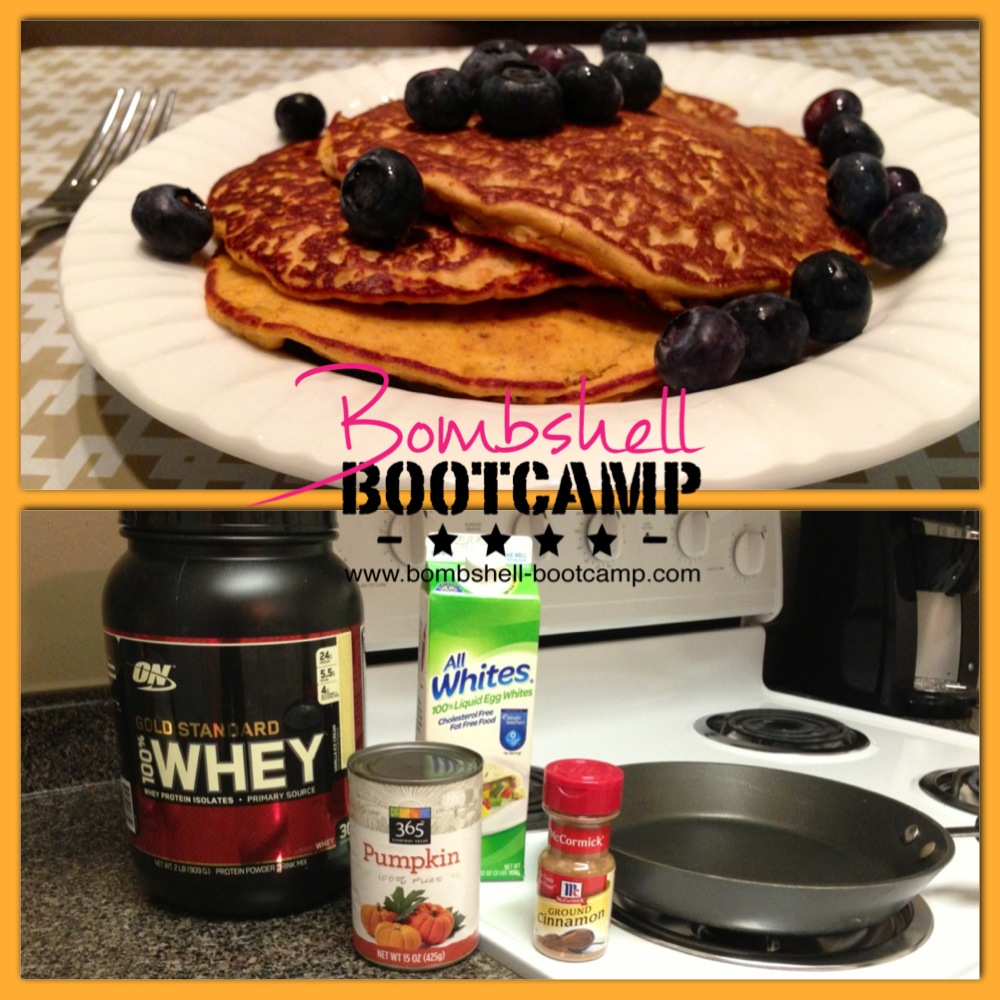 If you love PUMPKIN or PANCAKES this recipe is for YOU!  After a long weekend out of town and not preparing my meals for the week I decided a quick meal was in order for dinner.  Breakfast for Dinner = Yummy!  I love cooking with protein powder and have been seeing so many pumpkin recipes that I decided to create my own.  These pancakes were a success!  Try out the recipe below and let me know if you loved them as much as I did.
Ingredients:
1/2 cup – Pure pumpkin canned
1/2 cup – Egg whites
1/4 cup – Plain instant oats
1-2 scoops – Vanilla whey protein powder (My favorite Optimum Nutrition Gold Standard Whey!)
Cinnamon to taste
Blend together and cook on skillet.  Makes 3-4 pancakes.  I topped mine off with fresh blueberries and Maple Grove Farms low calorie, sugar free syrup.