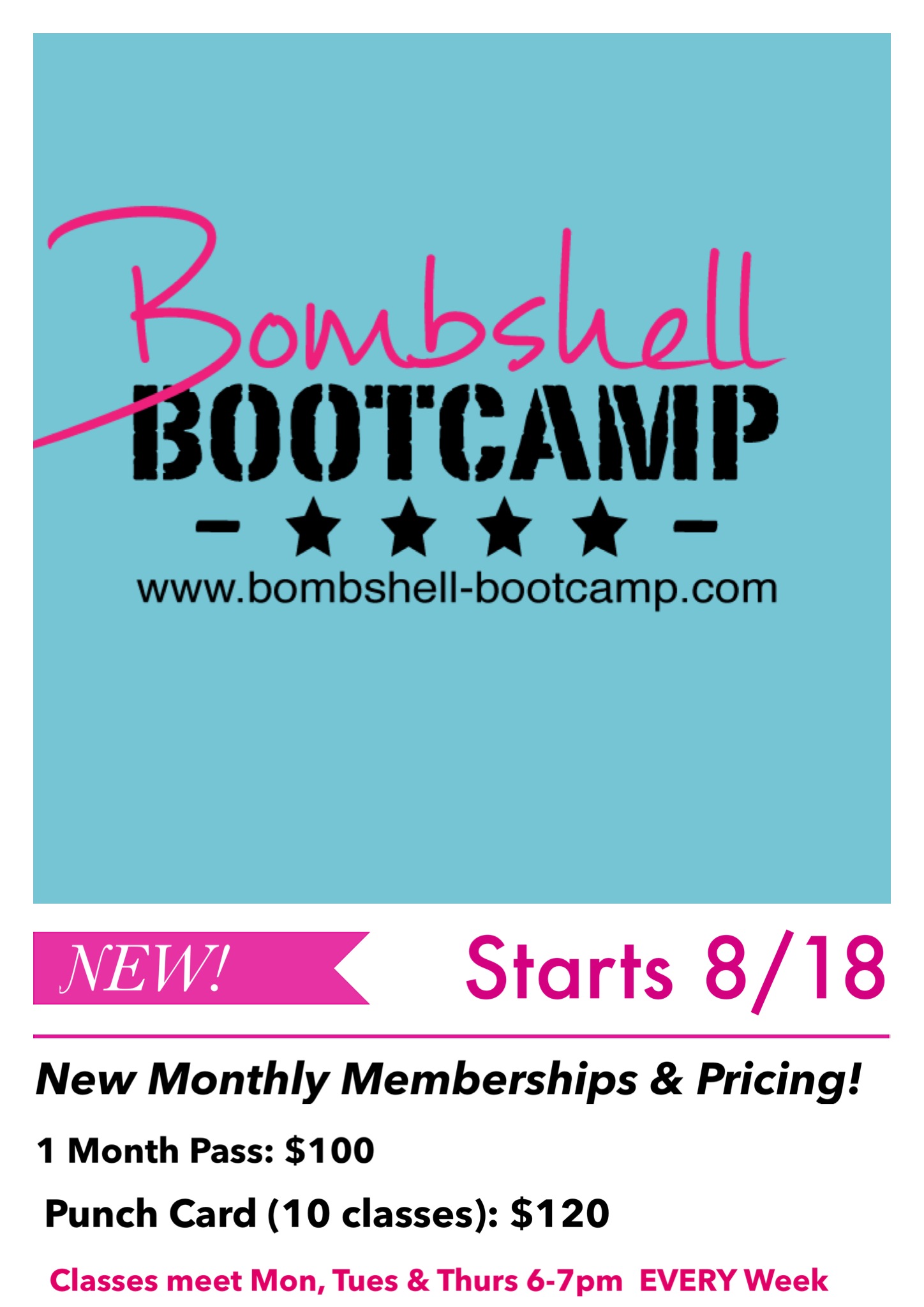 Hi guys! We are excited to announce that going forward we will be running our bootcamps every week on a month-to-month basis! No more wondering when the next camp will start or when we are "off"! From now on you can pay monthly, do a reoccurring package (for a discount) or do a punch card! Right now you can purchase any of these packages by using the Paypal buttons over to the right. But, check back in a couple of weeks because you will be able to see our schedule, buy packages and create an account with us (to make sure you get our newsletters)!
So, we are starting TODAY with our new plan! We hope you'll join us this week!
New Pricing:
1-Month Pass: $100 includes 12 classes plus any *Saturday or special classes
Bomb Pass/Punch Card: $120 10 classes to use over 3 months
6-Month Package: $90/month signup for 6 months for a discount – plus a hot body ; )
*We plan to do about 1 Saturday class a month over the next few months. We will start holding additional Saturday bonus classes (included in the monthly and 6-month package!) once the weather is cooler!