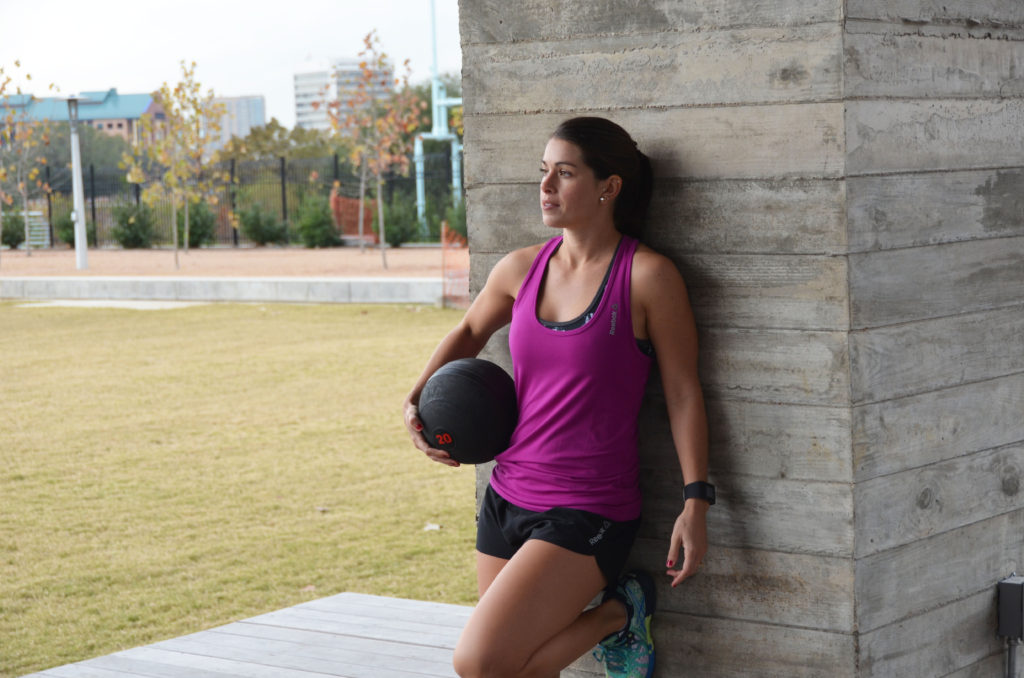 We are excited to feature Bombshell Courtney! Did you know she is a professional soccer player!? No wonder she is good with all those path sprints ; ) She was on the reserve team for the Chicago Red Eleven and then played for the Houston Aces. Right now she is currently on the practice team for the Houston Dash! Check out her interview below…
How long have you been attending Bombshell Bootcamp? Almost a year?!
Why did you decide to try the camp? I was tired of working out in a gym, and I was looking for a way to make some friends who also enjoyed working out and living a healthy lifestyle. The idea of a class designed specifically for women by women in one of the prettiest parks in Houston definitely caught my attention! Also, loved the name…who doesn't want to be a "bombshell"!
What is your favorite workout we do at bootcamp? I love the loop (up the stairs, down the bike path); it is super relaxing and gives me time to get to know whoever is running near me in the group or just stride it out giving my legs a break from the workout.  I strangely like push-ups during class or whatever crazy version of push-ups our trainers come up with. I always feel like a bad-ass doing them! Oh, and I love love love the abs we do, and the fact that they make sure to incorporate them in every session, and that they are always different.
Is there an exercise we do in class that you have a love/hate relationship with? Tabata Tuesdays! Obviously, it's one of the best calorie burners there is so I have to like it a little, but I mostly hate it. Everyone says it makes the class go by faster, but I just feel like I'm going to die, haha.
Have you lost weight, gotten faster or stronger and if so – can you tell us about it? I definitely feel leaner, and I've seen my arms change a lot.
What advice do you have for new girls starting camp? Make a goal to go at least twice a week, and go every week, no excuses. And remember you get what you put into it. When you have good days when you feel motivated, go hard! On your bad days, just find a way to show-up and give whatever you have for that day. Something is better than nothing. You have everything you need at Bombshell to succeed and accomplish your goals: a beautiful park as your gym, amazing, knowledgable and encouraging trainers, and great  motivating friends of all different exercise levels that you can relate to.
What keeps you motivated? Just wanting to live a happy and healthy life.
Would you recommend Bombshell Bootcamp to a friend?  How would you describe the camp to them?I tell women I meet all the time about our bootcamp class. I tell them how the class is never boring, the trainers are super motivating and always make sure we get a great workout in, and how much I enjoy just working out with all the other ladies. I really enjoy the social side of it as much as the physical side of it!
How would you describe the trainers: Cari & Carrie? Motivating, professional, knowledgable, fun, creative, supportive, friendly!
Tell us something fun or interesting about yourself that others at the camp may not know. I'm obsessed with reality tv shows, and I've been asked to be on a couple: Survivor and Below Deck, but I couldn't do it due to soccer conflicts.