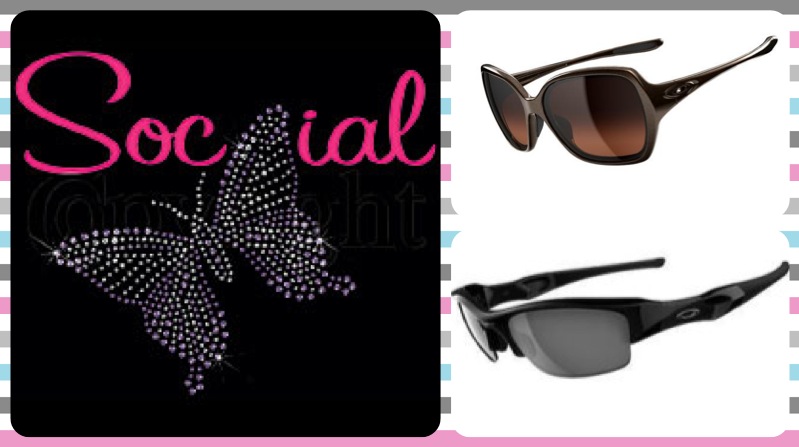 We just launched our first official Bombshell Bootcamp "Social Butterfly" contest! Think you have what it takes to win?? Use your social networking skills to get the word out about our bootcamp and win your own pair of Oakley glasses! Whoever mentions us the most on Facebook and/or Twitter between now and next Friday 10/26 wins! You can say whatever you want about the camp from : "My legs are sore – thanks Bombshell Bootcamp.", "I love Bombshell Bootcamp!", "Help me win this contest to get free glasses", "I'm headed to Bombshell Bootcamp tonight!", etc!
What to Do
On Facebook: Make sure you TAG Bombshell Bootcamp. Just use @Bombshell Bootcamp and make sure we are highlighted in the post so that we will see it.
On Twitter: In your tweet you have to mention @CariFit and use hashtag #BombshellBootcamp so we can find the tweets.
We will be watching all of your Posts & Tweets and will keep a tally! The winner will be announced next Friday at our Wrap Party at Triniti Restaurant. You must be present (or have someone there representing you) to Win. The contest is open to ANY current or former members of camp or anyone who has ever attended a session! What are you waiting for – get to Tweeting and FB'ing : )